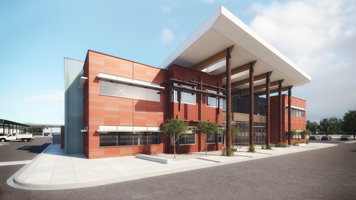 Greenwood Village, Colorado
D2C provided planning and design services to the City of Greenwood Village Public Works and Parks and Rec. Their facilities are no longer accommodating the needs of the users or the community. D2C is working collaboratively with the City to determine the best solution to accommodate the needs of the departments to eliminate inefficiencies and tailoring the spatial layout to the user's daily functions, increase productivity and efficiency.
The current design is for a 17,400 SF new administrative headquarters building, with safety and functional efficiency renovations done to the existing maintenance bays, covered parking and landscape improvements.
PROJECT STATS:
Size: 17,400 SF